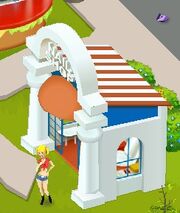 The most beautiful girl in the world, or at least what's left of it. Cousin of Jerry Lee and Kevin's love.
She is the girl from the village and will ask you to kill many of her Hillbilly Zombie cousins.
At the start she live with Jerry Lee, but later moves to the Downtown area. There she manages the Nail Shop.
In the dutch translation this character goes by the name of Margriet.